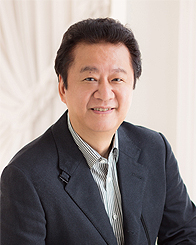 KIMINOBU HIRAISHI
Chairman
Thank you for accessing our web-site of MARUHISA PACIFIC CO, .LTD.
MARUHISA PACIFIC is subsidy of Japanese MARUHISA Group in Bangladesh and has consistent functions from designing, and be able to complete all process of knit cut-saw outer styles.
Our OEM and ODM are well appreciated by customer.
Our Japanese technicians dedicated to developing and improving activity for our vision to make Bangladesh not only mass production site of simple products but also valuable products with reasonable price.
One example of our achievements is extra-fine acryl, which is rare in Bangladesh.
High-quality rayon-modal is also on our product list, and it is possible to mix cotton, polyester and hemp etc...
Moreover, as Japanese company, we have broad and unique supply chain. It enables our products to be more valuable for consumers. For example, functional fabric is our feature. We can add various functions, like wet absorption, heat generation, anti-tanning, anti-mosquito, anti-bacteria, anti-smell etc.
With synergy of excellent technicians and honest Bangladesh workers, we are going forward day by day.